TRADESMART FI EMS
You will not find a more connected, flexible and value-added trading application in Fixed Income.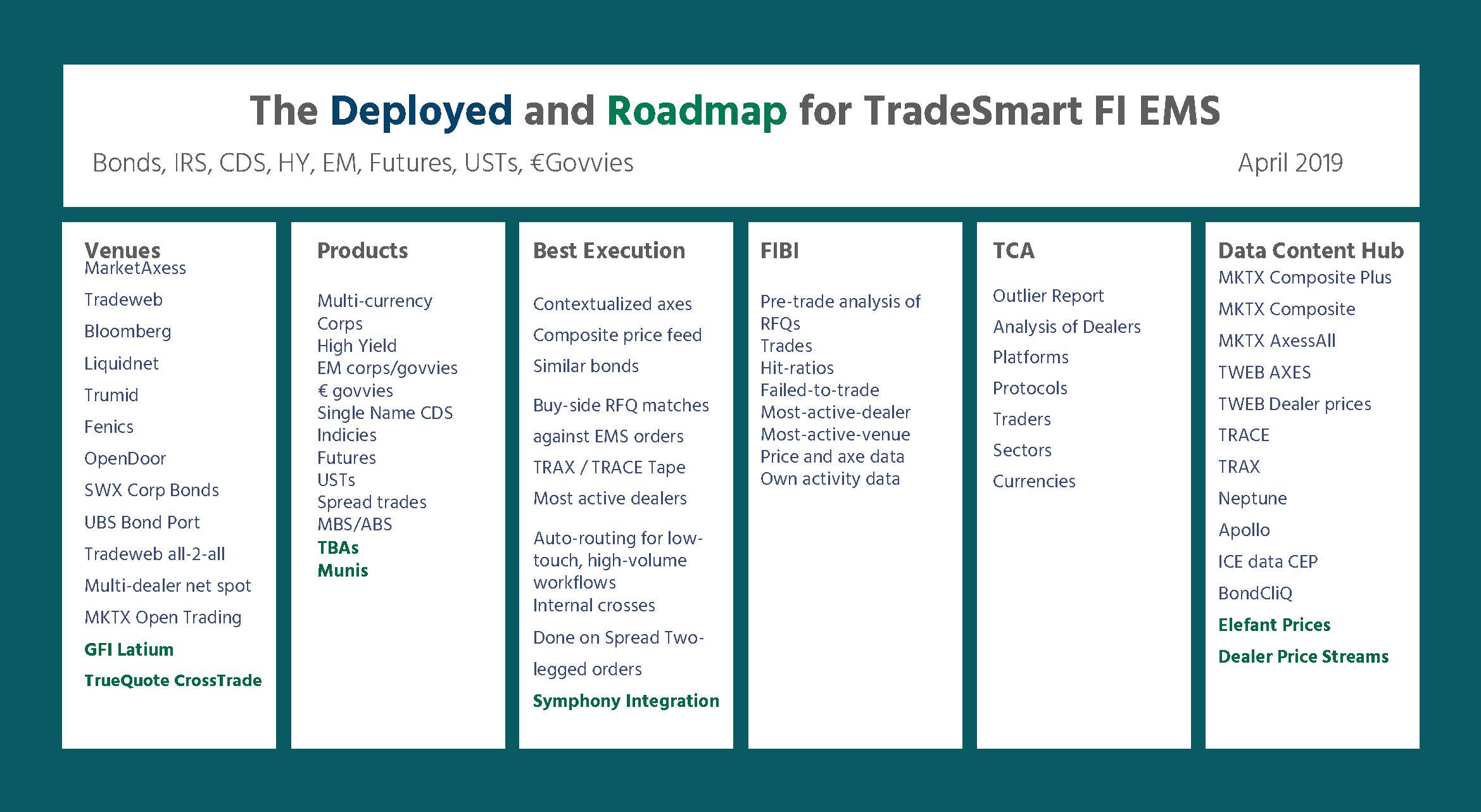 If you are considering a Fixed Income EMS you are looking for more automation, lower execution costs, better understanding of those costs and the ability to grow your business intelligently.
At TS we make this decision very straightforward.
TradeSmart will take care of all your existing venue and data source connectivity.
This immediately removes your most complex existing task.
When TradeSmart manages your venue and data source connectivity you will also benefit from priviliged and advanced access to new venue workflow upgrades.
You will also gain access to a constantly growing number of venues.
You will benefit from normalisation and aggregation of huge quantities of data from multiple sources. .
This enables you to add your own secret sauce to a myriad of complex data sets..
Finally, you will obtain access to the TS Fixed Income development team to realise your workflow enhancement ideas in production.
Download our TradeSmart EMS sales sheet and request a demo today.